German meat processing company Rügenwalder Mühle has been in business since 1834. They are now offering vegan options of some of their meat products. Conservative estimates are that over 35% of their sales will come from meatless products this year alone!
Of their "Vegan Ham Sausage with Grilled Vegetables" they say:
"Our Ham Sausage is also available as a vegan, i.e. purely plant-based, product. The addition of delicious grilled vegetables – peppers and courgettes – gives it a very special flavour. Give it a try!
Instead of meat, we use peas for our Vegan Ham Sausage. And instead of bacon, we use high-quality rapeseed oil that is bursting with healthy Omega-3 fatty acids."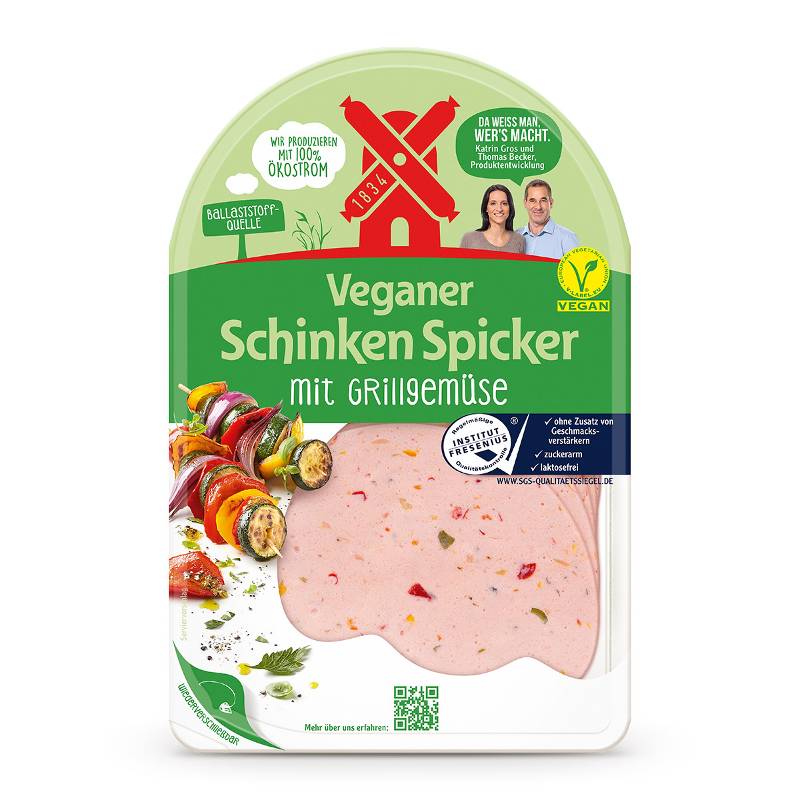 The purpose in bringing up such changes is two-fold:
This dismisses the tired excuses people have that they love the taste of meat, eggs, or dairy. There are plenty of plant-based versions of their favorite animal products.
Even companies that have no ethical concerns about using animals for their flesh are seeing the demand for ethical options increase.
Sometimes it may seem like little progress is being made, but the reality is that each day there are more vegans and more companies decreasing their animal product offerings.